Current Fellows
Mosaic Faculty Fellows come from diverse academic backgrounds and represent many different schools and departments at IU.
Biographies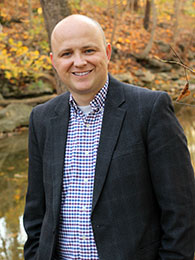 Jared Allsop
Lecturer, Recreation, Park, and Tourism Studies
IU Bloomington
Jared's professional experience has been focused on therapeutic summer camps and children/adolescents with disabilities andchronic illness. As a Mosaic Fellow, he plans to explore ways to increase student comprehension and real-world application through active learning.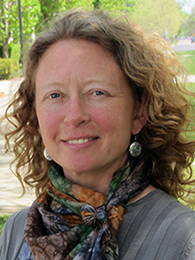 Krista Bailey
Lecturer, Sustainability Studies, and director, Center for a Sustainable Future
IU South Bend
Krista teaches strategic sustainability leadership, sustainability planning, and sustainable food systems. As a Mosaic Fellow, she will focus on integrating technology and experiential learning, and identifying ways people both learn and enact fiscally responsible, environmentally friendly, and healthy practices.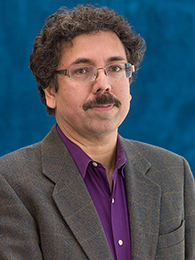 Subir Bandyopadhyay
Professor of marketing, Business and Economics
IU Northwest
Subir also has an honorary professorship from Renmin University, and Xi'an Statistical Institute, both in China. As a Mosaic Fellow, he will explore how to improve the learning experience of students in the classroom.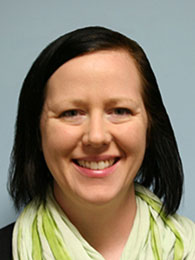 Roxie Barnes
Clinical assistant professor, Nursing
IU Bloomington
Roxie teaches complex and critical care nursing in both the clinical and didactic environment. She is also a certified healthcare simulation educator, and uses simulation as a teaching strategy for active learning and student engagement.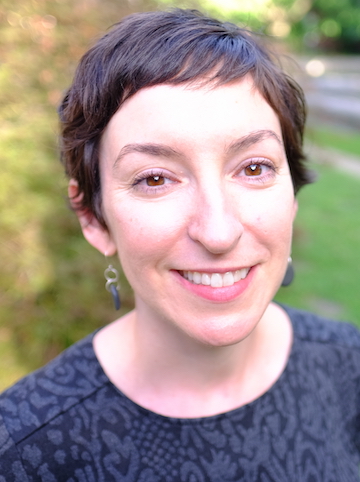 Tessa Bent
Associate professor, Speech and Hearing Sciences
IU Bloomington
Tessa teaches undergraduate classes in phonetics, language development, and speech perception. Teaching in the Collaborative Learning Studio transformed her views on the importance of classroom design. As a Mosaic Fellow, she is researching how to effectively incorporate teaching assistants in active-learning classrooms. She received the Trustees Teaching Award in 2012 and 2016.
Shawn Marie Boyle
Professor of Law
IUPUI
Shawn teaches Advocacy Skills, Cybercrime, Criminal Law, and Criminal Procedure. Prior to entering academia, Shawn spent close to ten years in the criminal justice system as both a prosecutor and as a defense attorney. She enjoys weaving lawyering practice skills into doctrinal courses. As a Mosaic Fellow, she hopes to use technology to integrate active learning principles into the law school curriculum.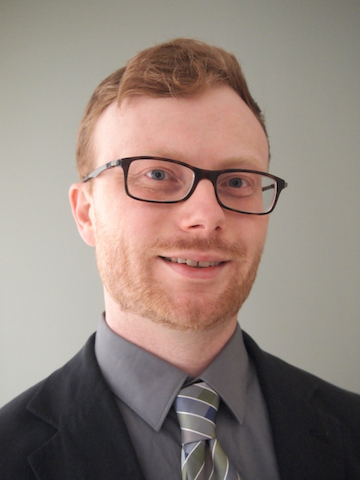 André Buchenot
Assistant professor, English
IUPUI
As a Mosaic Fellow, André will focus on developing strategies for using instructional technologies to engage students in the active work of learning literacy. After his time as a Fellow, he will continue the work of the Mosaic initiative by disseminating insights through scholarly presentations and publications.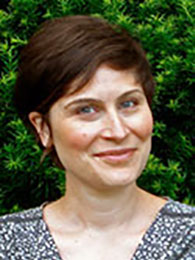 Alison Calhoun
Assistant professor, French and Adjunct assistant professor, Theatre
IU Bloomington
Alison teaches and researches early modern French literature and drama. As a Mosaic Fellow, she hopes to learn more about Mosaic classrooms, how to devise more effective activities and assignments for active learning classrooms, and how to use new types of classroom technology.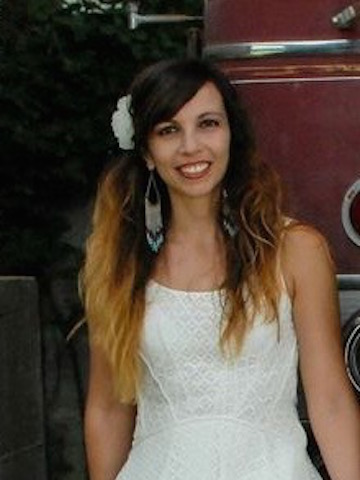 Virginia Hojas Carbonell
Lecturer, Spanish and Portuguese
IU Bloomington
Virginia is a Spanish senior lecturer and the assistant director of the Basic Language Program. She also serves as the Spanish Advance College Project (ACP) program coordinator, training high school instructors to offer college-level courses. As a Mosaic Fellow, Virginia looks forward to applying active learning techniques and sharing them with her colleagues.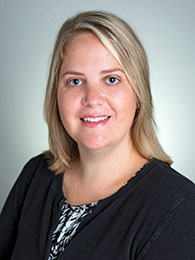 Cassandra Coble
Clinical assistant professor, Sport Marketing and Management
IU Bloomington
Cassandra focuses on diversity and governance in sport. As a Mosaic Fellow, she will focus on developing and integrating new approaches to using experiential learning in the sport-based curriculum, while researching effectiveness and student perceptions of active learning.
Lisa Contino
Senior lecturer, Psychology
IUPUI
Lisa is interested in how learning environments can enhance or hinder student learning, support or impede collaboration, facilitate or dampen creative teaching methods. As a Mosaic Fellow, she plans to revise learning activities to take advantage of the Mosaic classroom, and assess the impact on her teaching practices and students' learning.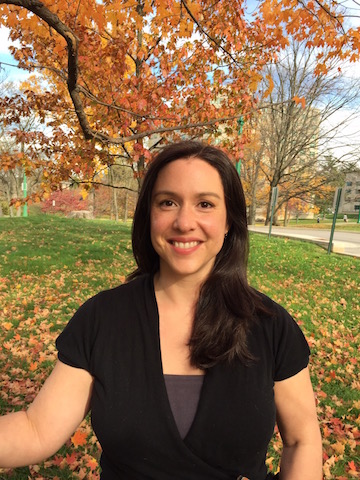 Kalani Craig
Clinical assistant professor, History
IU Bloomington
Kalani is a clinical assistant professor of history of digital methodologies and medieval history. She uses text mining, spatial history, and network analysis to explore conflict in medieval Europe. As a Mosaic Fellow, Kalani hopes to make more structured use of these approaches as part of an ongoing program of active learning pedagogy in the classroom.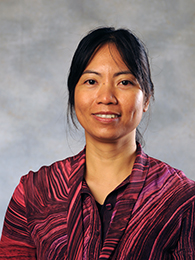 Faye Marsha G. Camahalan
Professor of education and director of graduate studies, Education
IU Southeast
As a Mosaic Fellow, Faye hopes to explore how to design instruction to facilitate active learning in the classroom. She is also eager to investigate ways to assess active learning, reflect on the challenges associated with facilitating active learning, and examine how to overcome these challenges.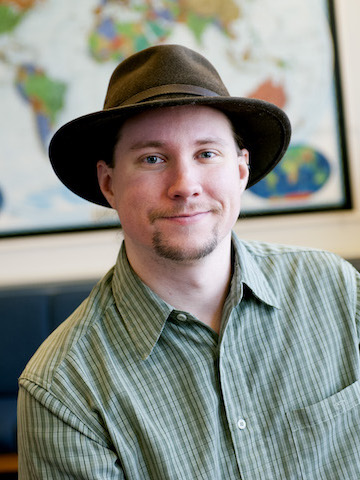 J Duncan
Senior lecturer, Informatics
IU Bloomington
J received his doctorate in computer science from IU in 2011. He teaches classes for the Informatics department on cybersecurity, discrete math, and programming in Python. As a Mosaic Fellow, he plans to continue research into active learning, collaborative learning, and encouraging the participation of underrepresented minority students.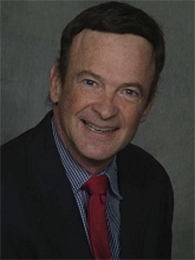 Steve Dunphy
Associate professor of management, Business and Economics
IU Northwest
Steve began his employment with IU Northwest's School of Business and Economics in 2003. His research interests are in entrepreneurship, strategy and small group development. He regularly publishes in academic journals on a variety of subjects including strategic management, small business entrepreneurship and human resource management.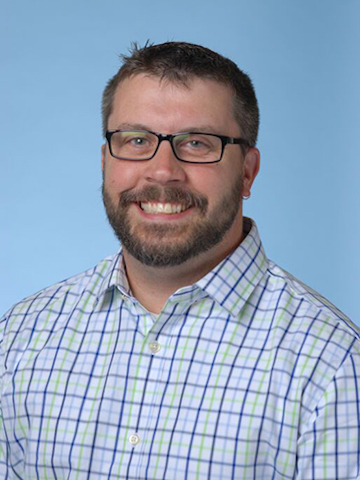 Rob Elliott
Lecturer, Computer Information and Graphics Technology
IUPUI
Rob teaches Computer Information Technology in the School of Engineering and Technology, where he builds his courses around experiential learning. As a Mosaic Fellow, he hopes to explore the impact of active learning and learn how instructors can build that into every classroom and online course.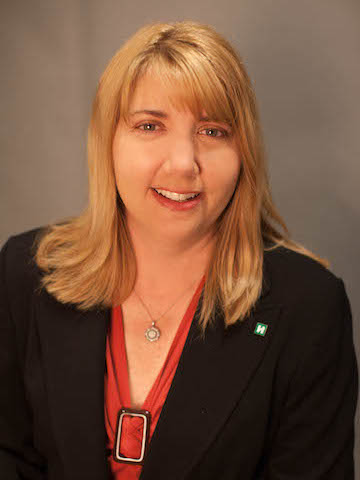 Erin Engels
Clinical assistant professor, Political Science
Director of Paralegal Studies
IUPUI
Erin has practiced law for 16 years and includes law practice skills in all of her courses. As a Mosaic Fellow, Erin will encourage active student learning by using congressional, judicial, and law office simulations in all of her classes. Erin will also use peer groups in the classroom to simulate a law office environment.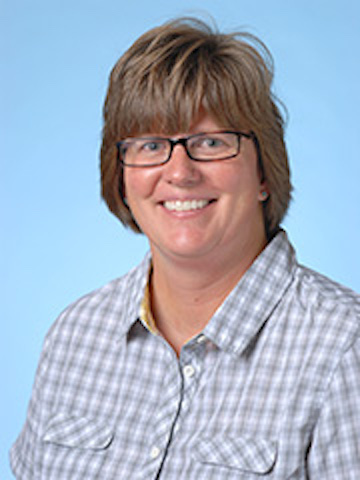 Nancy Evans
Trustee lecturer, Computer Information and Graphics Technology
IUPUI
As a Mosaic Fellow, Nancy will encourage her students to "create" their own company. They will then build on that theme throughout the semester as they practice IT skills, discuss ideas ("hot" IT topics), and create deliverables in the appropriate Microsoft Office 2016 programs based on those skills and discussions.
Deborah Getz
Clinical assistant professor, Applied Health Science
IU Bloomington
Deb teaches courses in youth development/human development family studies, and is committed to engaging students in real-life application and problem-solving. As a Mosaic Fellow, she will focus on practicing and evaluating the use of active-learning practices in a variety of teaching environments.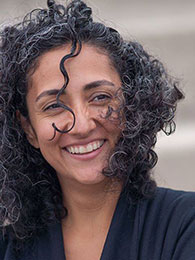 Shabnam Kavousian
Lecturer, Mathematics
IU Bloomington
Shabnam is interested in teaching her courses using the Socratic method, and involving students in discussions about mathematics to emphasize the underlying big ideas. As a Mosaic fellow, Shabnam wants to use the classroom environment to encourage students to further collaborate and engage in discussions with peers.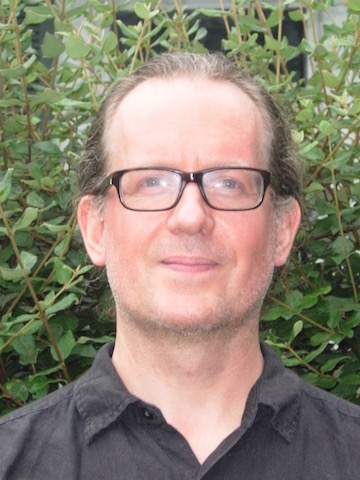 Patrick Kinsman
Lecturer, Art History
IUPUI
Patrick is interested in social pedagogies, where students blur the boundaries between real life and classroom learning. As a Mosaic fellow, he will encourage students to take ideas out for real-life practice and bring life experience into the classroom for theory and context.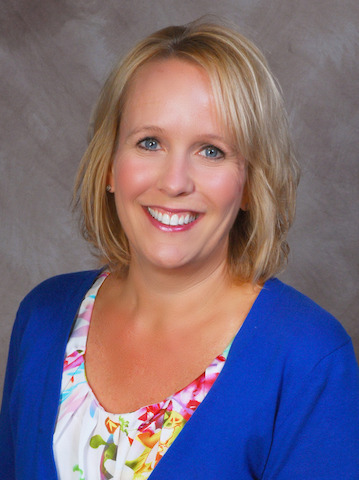 Julie Knapp
Clinical assistant professor, Recreation, Park, and Tourism Studies
IU Bloomington
Julie teaches management, career, and internship courses and serves as her department's internship coordinator. She is also the director of IU's Executive Development Program for Park and Recreation Professionals. As a Mosaic Faculty Fellow, Julie plans to research how teaching assistants can be used most effectively in active learning classrooms.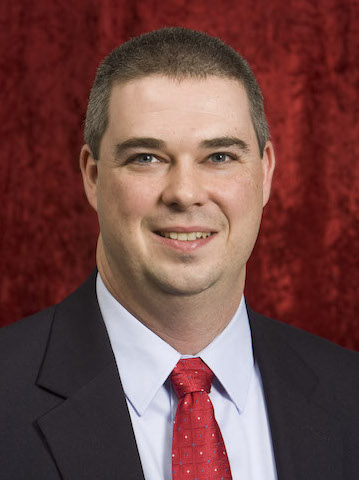 Brian D Krohn
Assistant professor, Tourism, Conventions, and Event Management
IUPUI
Brian D Krohn focuses on marketing and management in the context of sport and event tourism. As a Mosaic Fellow, he will explore how students learn in collaborative environments, incorporating real-world problem solving.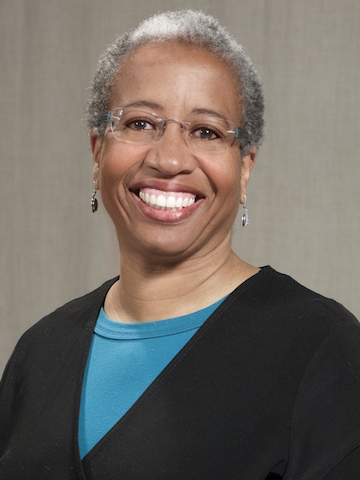 Modupe Labode
Associate professor, History and Museum Studies
Public scholar, African American History and Museums
IUPUI
Modupe Labode began teaching at IUPUI in 2007. She is currently developing a course on the history of incarceration in the United States. As a Mosaic Fellow, she hopes to learn new tools that will help students to make connections between their classwork and the wider world.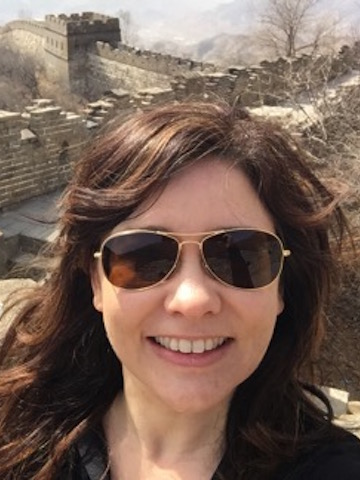 Erika Lee
Lecturer, Informatics
IU Bloomington
Since 2009, Erika has taught graphic design, web design, and visual communications to IU undergrads. For two years she served as a visiting journalism lecturer in IU's Media School. She gives workshops nationally on web development and digital storytelling.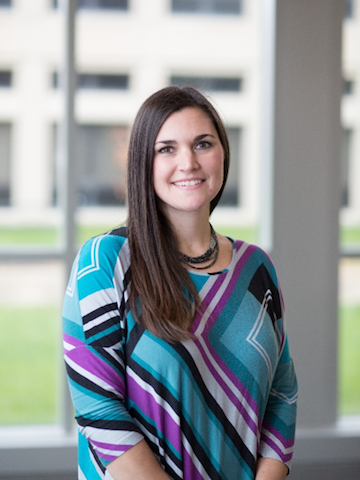 Gina Londino
Senior lecturer, Chemistry
IUPUI
Professor Londino is a senior lecturer in the Forensic and Investigative Sciences Program and has taught multiple forensic and chemistry courses since 2006. In fall 2015, she published a forensic science lab manual for non-science students called The Basics in Investigating Forensic Science. As a Mosaic Fellow, she will encourage her students to ask questions, talk to peers, and discover their interests in forensic science.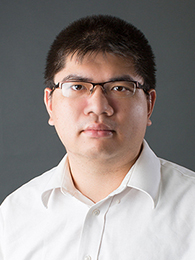 Yu Kay Law
Assistant professor of chemistry, Natural Sciences and Mathematics
IU East
Yu has taught a range of chemistry courses at all undergraduate levels for the past seven years. As a Mosaic Fellow, he plans to focus on how to adapt class activities and pedagogical methods to take advantage of the physical environment of the classroom.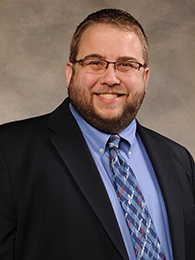 Adam Maksl
Assistant professor of journalism, Journalism Program, Social Sciences
IU Southeast
Adam teaches multimedia journalism classes and advises The Horizon, the nationally award-winning student media organization. As a Mosaic Fellow, he will explore how classroom design can improve students' collaborative work on storytelling and hopes to learn ways to better foster active learning, including in traditional spaces.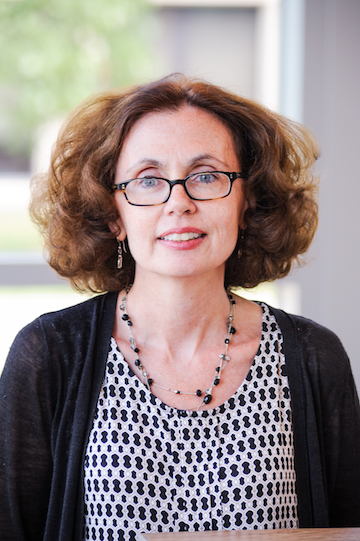 Kathleen Marrs
Associate professor, Biology
IUPUI
Kathleen's research interests include promoting active learning and student engagement in large lecture classrooms. As a Mosaic Fellow, she would like to research how classroom technology can encourage deeper learning, critical thinking, and student success. She would also like to focus on building connections with faculty interested in promoting active and collaborative learning.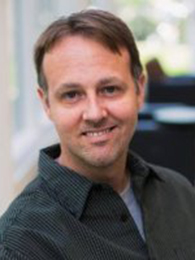 Lance E. Mason
Assistant professor, Education
IU Kokomo
Lance teaches social studies and foundations of education and has research interests in media literacy and democratic education. As a Mosaic Fellow, he plans to explore the relationships between students' perceptions in relation to classroom environments and the presence of media and, in particular, new media technologies. He wants to explore the experiential dynamics of classroom learning and how they relate to media technologies.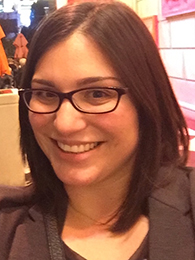 Andrea Meluch
Assistant professor of health communication, Communication Studies
IU South Bend
Andrea's research examines social support in healthcare contexts. As I Mosaic Fellow, she will focus on building cross-campus relationships with other faculty and further examining the use of gamification in the classroom.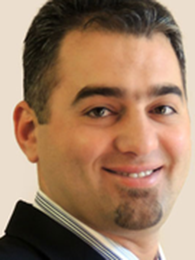 Mohammad I. Merhi
Assistant professor, Decision Sciences
IU South Bend
Mohammad's research interests include behavioral aspects of information security and privacy, implementation of information systems in organizations. He teaches courses on information systems and business analytics and has received several research grants. As a Mosaic Fellow, he intends to encourage students to reflect, and, in turn, to communicate and apply their thoughts clearly and effectively.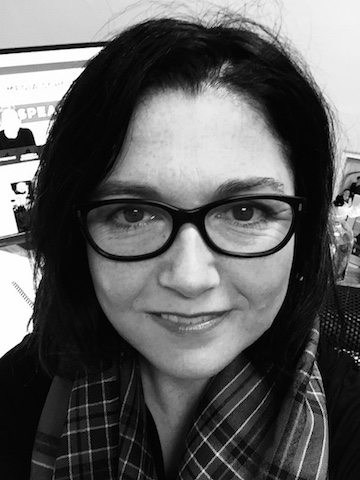 Elaine Monaghan
Professor, Journalism
IU Bloomington
Elaine's goal is to share skills and knowledge she acquired during a 20-year career in international journalism and strategic communications. The Mosaic fellowship will help her immerse students in a newsroom environment where learning is fun, fast, and measurable. A Scot, Elaine is a graduate of Reuters' Journalism program in London.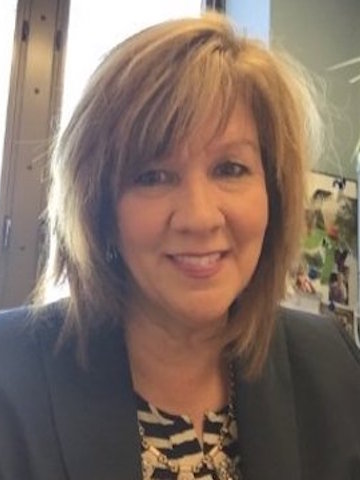 Meg Moorman
Assistant clinical professor, Community and Health Systems
IUPUI
Meg teaches nursing education and obstetrics in the School of Nursing. She uses art and reflection to enhance her teaching. She teaches both in the classroom and online, and would like to provide more innovations in her coursework to engage students.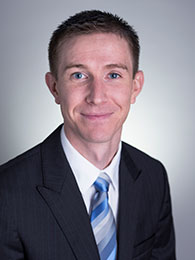 Erik J. Nelson
Assistant professor, Epidemiology and Biostatistics
IU Bloomington
Erik studies the interplay of neighborhoods and their impact on health and well-being. He teaches courses on disease surveillance, chronic diseases, and spatial data analysis. As a Mosaic Fellow, he plans to learn how to engage students in active learning, build classroom community, and use team-based projects more effectively.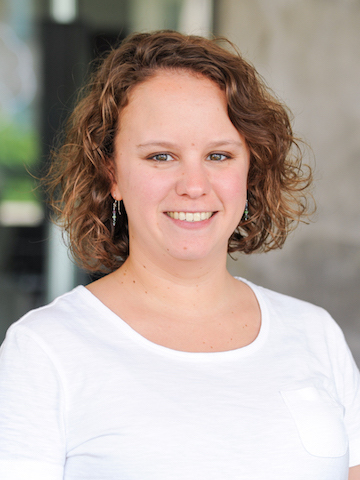 Jenny Nelson
Lecturer, Earth Science
IUPUI
As a Mosaic Fellow, Jenny plans to develop active-learning strategies to transform a large-enrollment lecture course into a learner-focused environment where students collaboratively explore oceanographic concepts through applied learning activities.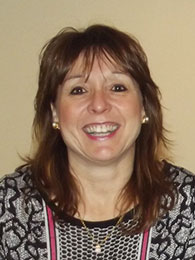 Sandra Ortiz
Senior lecturer, Spanish and Site visitor, Advance College Project
IU Bloomington
Sandra has been teaching in the Basic Language Program for almost 11 years. In 2016, she developed a new class called "Spanish for Health Professions," which brings together her background in languages and in the medical field. She will be teaching this class during her Mosaic tenure.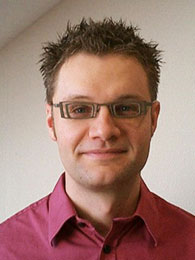 Morten Oxenboell
Assistant professor, East Asian Languages & Cultures
IU Bloomington
Morten's research focuses on Japanese history, on collective violence in general and on banditry in medieval Japan (ca. 1100-1400) in particular. In both research and teaching, he engages questions of how violence has been (and still is) aestheticized and how violence can function as a communicative vehicle in different contexts. As a Mosaic Fellow, Morten will explore strategies to make students reflect on historical narratives in active and novel ways.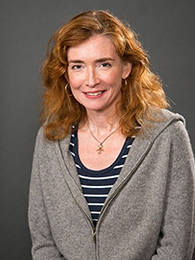 Tanya Perkins
Lecturer, English
IU East
Tanya teaches creative writing, composition, and professional/technical writing. She is also coordinator of creative writing. Her research interests include online pedagogy, service learning, and creative writing assessment methods. As a Mosaic Fellow, she hopes to develop innovative approaches to experiential learning in both face-to-face and online settings.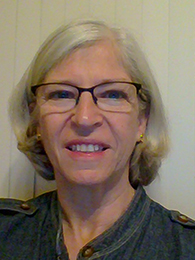 Susan L. Popham
Assistant professor, English
IU Southeast
Susan teaches composition, technical communication, editing, and rhetorical and composition theory. She also advises students who write and edit The Voice. As a Mosaic Fellow, she hopes to learn more pedagogical and technological strategies that will encourage greater student learning and engagement. She plans to develop class plans that make the best use of classroom resources while encouraging active learning.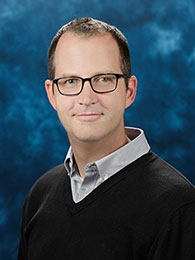 Jon Racek
Senior lecturer, Design Studies
IU Bloomington
Jon teaches design studio, social impact design, visualization, 3D modeling, and digital fabrication. Prior to academia, Jon designed furniture for residential and commercial spaces. His work has been shown in such publications as TIME, The New York Times, and Wallpaper. As a Mosaic Fellow, he is interested in using virtual reality to change how his students understand the spaces they design.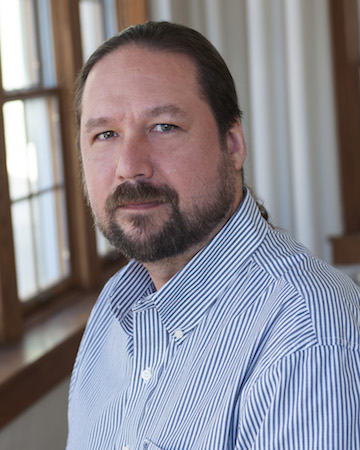 Dan Richert
Lecturer, Informatics
IU Bloomington
Dan teaches Introduction to Informatics, Information Representations, and Capstone. He uses a version of Team Based Learning (TBL) in the classroom to help students engage course materials. As a Mosiac Fellow, he plans to improve upon active learning strategies at IU.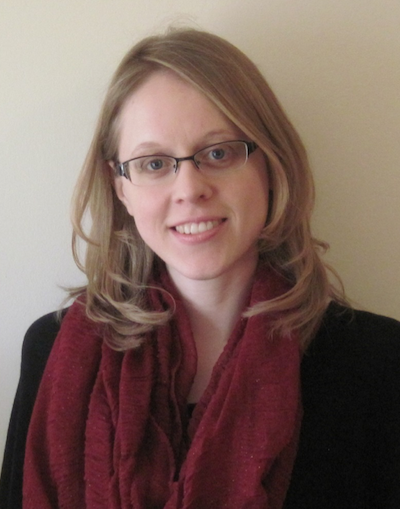 Audrey Ricke
Lecturer, Anthropology
IUPUI
Audrey teaches cultural anthropology courses and has taught courses on identity, tourism, Latin America, and psychological anthropology. As a Mosaic Fellow, she will focus on how classroom design encourages students to share ideas and to explore how class concepts apply to real-world contexts.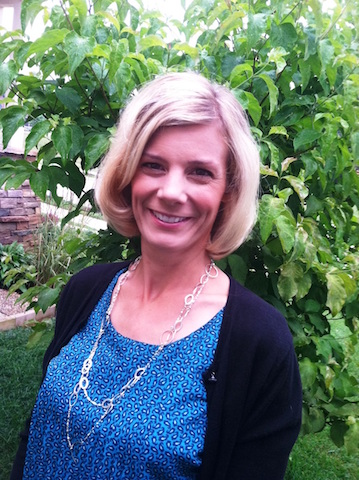 Jill Robinson
Senior lecturer, Chemistry
IU Bloomington
Jill teaches undergraduate courses in general, analytical, and environmental chemistry. As a Mosaic Fellow, she will explore how technology can support collaborative learning in large lecture classes. She will use group activities to delve into difficult concepts and provide timely feedback to students.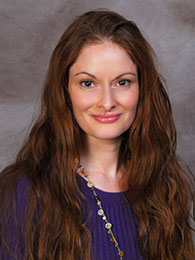 Rachel Ryder
Lecturer, Kinesiology
IU Bloomington
Rachel teaches exercise testing, leadership, and programming in the IU School of Public Health. She is also the coordinator of the Bachelor of Science in Public Health (BSPH) Fitness and Wellness degree program. As a Mosaic Fellow, she plans to focus on team and problem-based learning to help students practice discipline-specific ways of thinking.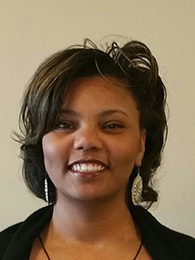 Crystal Shannon
Assistant professor, Nursing
IU Northwest
Crystal teaches undergraduate and graduate nursing courses focused on family and community health. She is committed to improved methods of educational delivery and design. As a Mosaic Fellow, she plans to explore ways of effectively integrating team-based learning for improved achievement of outcomes and real world application.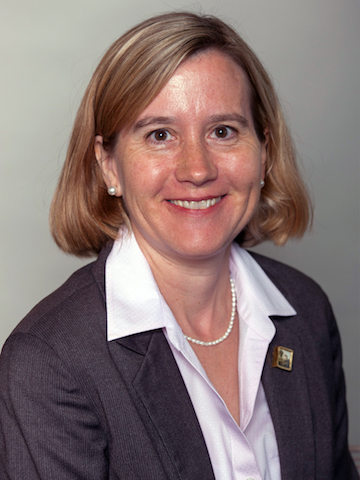 Susan Siena
Lecturer, School of Public and Environmental Affairs
IU Bloomington
Susan Siena is a full-time lecturer in national and international affairs at SPEA. As a Mosaic Fellow she is researching how active learning techniques can foster a lifelong habit of relying on a diverse range of quality news outlets. She is also documenting how active learning techniques can be applied in both active learning classrooms and in traditional classrooms.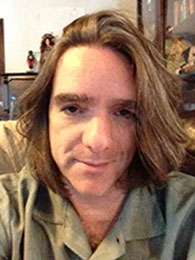 Michael Stucker
Senior lecturer, Audio Engineering and Sound Production
IU Bloomington
Michael teaches electronics and studio production to undergraduates. He has also developed a four semester entirely online electronics certificate. As a Mosaic Fellow, he will focus on developing the Audio Engineering classroom space to enhance active learning and focus group attention.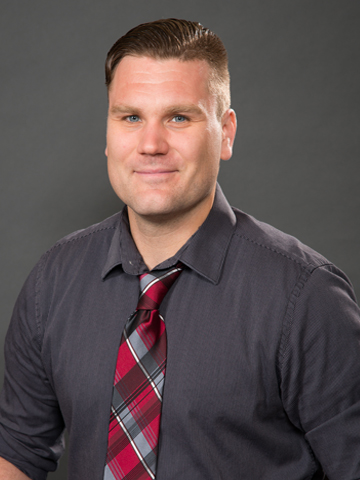 Joshua B. Tolbert
Assistant professor, Education
IU East
Education has really been the focus of Joshua's adult life, including 15 years of experience teaching in public K-12 schools. As a Mosaic Fellow, he will continue to encourage students to embrace learning as an interactive social process in which ideas and relationships continuously evolve for both groups and individuals.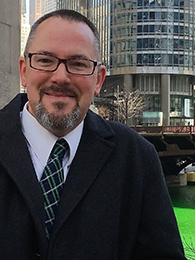 James M. VanderVeen
Associate professor and chair, Sociology and Anthropology
IU South Bend
Jay teaches everything in anthropology from Ancient Mesoamerica to Zombies in Popular Culture. As a Mosaic Fellow, he will explore the use of Technology-Enable Active Learning (TEAL), a method that allows students to collaborate in person and online in media-rich environments. TEAL will allow students to simulate a variety of tasks in a global context without ever having to leave the classroom.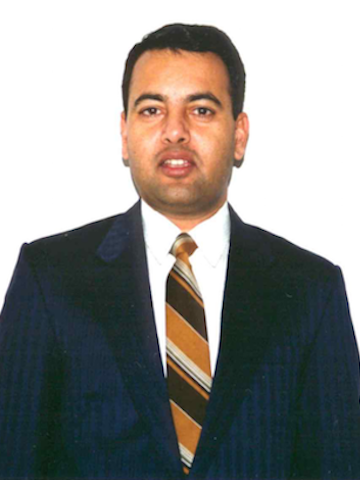 Arvind Verma
Associate professor, Criminal Justice
IU Bloomington
Arvind's research interests are in Policing, Comparative Criminal Justice Systems, Criminal Justice in India, Research Methods, Mathematical Modeling, Fuzzy Logic, and Geographical Information Systems. As a Mosaic Fellow, Arvind hopes to engage his students in creative ways to discuss and learn about contentious issues surrounding police-minority relations.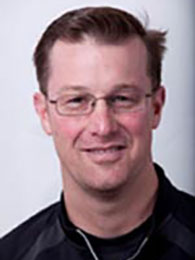 Erik Willis
Associate professor, Spanish
IU Bloomington
Erik teaches Introduction to Spanish Linguistics (S326) and Spanish Phonetics (S425). In his courses, he regularly uses acoustic analysis software to teach phonetics. As a Mosaic Fellow, he is interested in exploring peer collaboration activities—both local and distance—within the classroom space.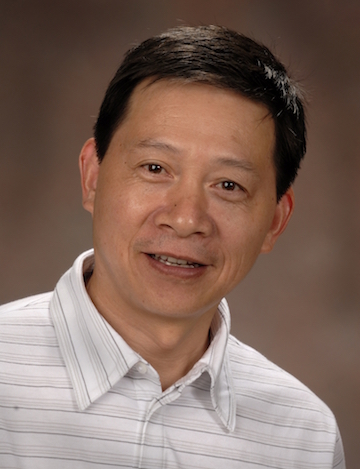 Liugen (Louie) Zhu
Lecturer, Informatics and Computing
IUPUI
Louie teaches mathematical foundations of Informatics, computer programming, and web development courses. In 2015, he received the Indiana University Trustees Teaching Award. As a Mosaic Fellow, he will focus on using advanced learning technologies to implement team-based, collaborative learning to engage students.