Research
Gain insight into the research on active learning pedagogies and learning space design that has shaped the Mosaic Initiative.
For more information
To learn more about the research on Mosaic classrooms, please contact:
Tracey Birdwell, Ph.D.
Principal Instructional Technology Consultant
Indiana University
mosaic@iu.edu
Designing & developing Mosaic
Research drives the Mosaic Initiative. One primary influence behind its theory and pedagogy was "Designing the next generation places of learning: Collaboration at the pedagogy-space-technology nexus" (Radcliffe, Wilson, Powell, & Tibbetts, 2008).

In this work, the authors encouraged critical and holistic consideration of the pedagogical, technological, and physical aspects of teaching and learning spaces and their interactions. Their pedagogy-space-technology framework (illustrated below) informed Mosaic's creation and design.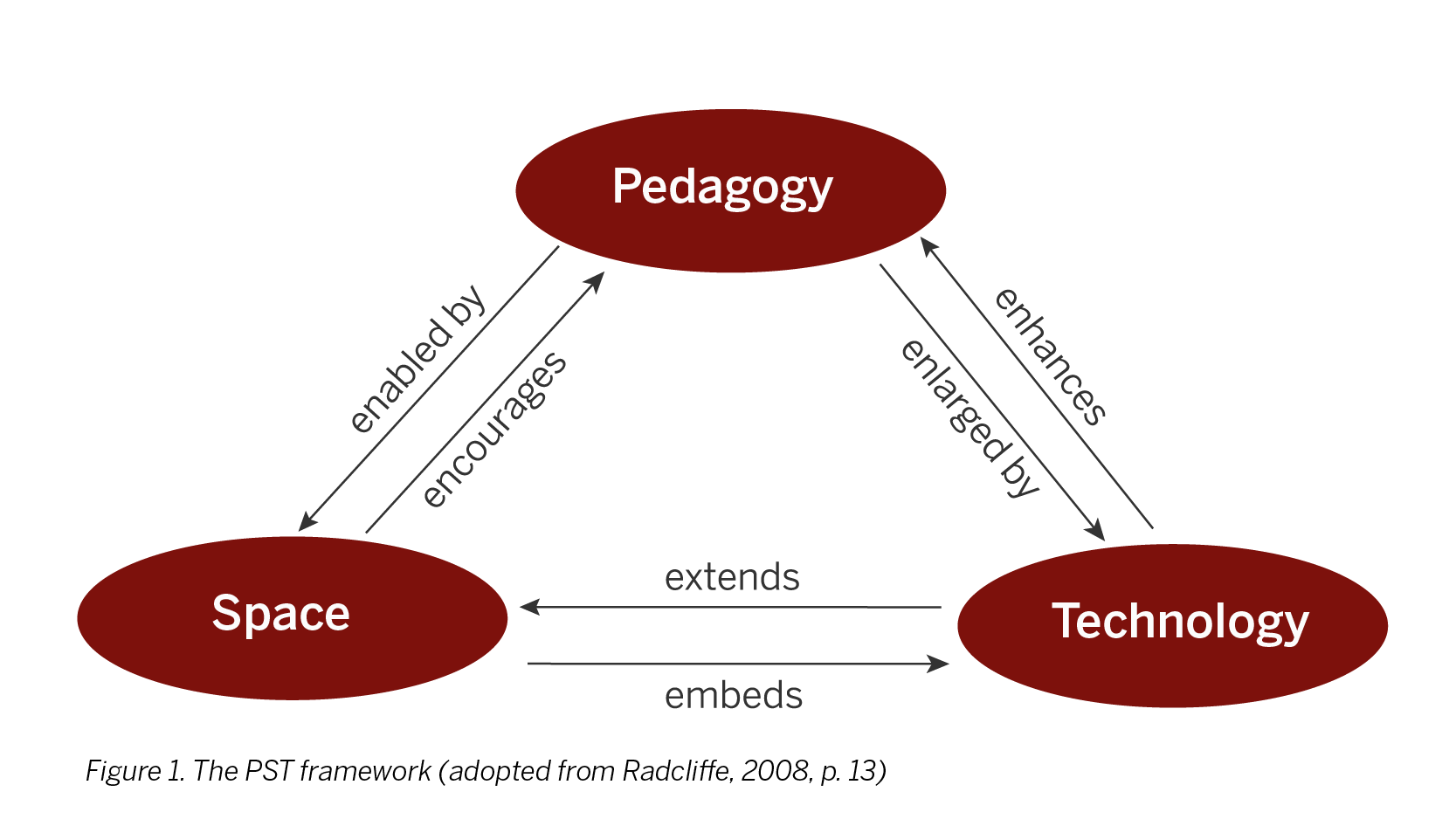 IU publications
Morrone, A. S., Ouimet, J. A., Siering, G., & Arthur, I. T. (2014). Coffeehouse as classroom: Examination of a new style of active learning environment. New Directions for Teaching and Learning, 2014(137), 41-51.

The article discusses the "Collaboration Café" at IU Bloomington, which provides faculty and students with a flexible, technology-rich, collaborative environment.
Selected articles
The following lend insight into the research behind active learning pedagogies and learning space design.