Pilots
Focus on extending the capabilities of technology in the digital classroom.
The process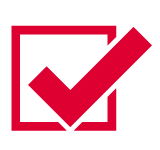 Identification
Determine open-source and vendor-provided products for piloting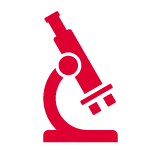 Exploration
Engage faculty about pilot participation; work with them to conduct pilots and assess outcomes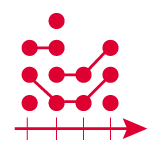 Evaluation
Determine software options based on faculty and student feedback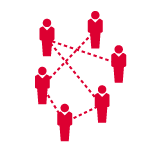 Adoption
Make selections based on evaluation reports and input from learning technology strategy teams
Exam scanning and scoring
Scantron sheets and the whole workflow around them can be replaced by custom bubble sheets that can be scanned into any scanner on campus. The results are automatically imported into your Canvas course. At IU we are piloting two exam scoring tools, Akindi and GradeHub, head-to-head. Both tools offer very similar functionality. You can sign up to pilot one or both products.
Learning analytics
As part of our membership in the Unizin Consortium, IU is providing feedback on tools to investigate student engagement and performance. The Unizin Data Warehouse should be used by instructors who have experience querying large databases and building their own visualizations and reports.
Unizin Data Warehouse
The Unizin Data Warehouse provides faculty with direct access to the Canvas data for their courses. A requested data set may include assignments, discussions, enrollments, groups, quizzes, wiki pages, and logins. For a complete list of available items, visit the Canvas data dictionary online at https://portal.inshosteddata.com/docs.
Collaborative knowledge building
The Hypothesis Canvas app brings discussion directly to course content by enabling students and teachers to add comments and start conversations in the margins of their texts. Collaborative annotation engages students more deeply in course readings and gives teachers a view into how students are reading.
Ongoing evaluations
Competency-based education tools (CBE)
CBE tools such as Credly and Acclaim will be made available to facilitate the delivery of micro-credentialing. These tools will aid the effort to streamline and facilitate non-credit-based offerings.
Learn more about the Badges@IU pilot
IU Online Virtual PC (vPC)
IU Online vPC leverages a robust Citrix cloud storage environment to provide a customized virtual desktop for online students. It allows students to use performance data applications such as R Studio, ArcGIS, Stata, and SPSS. IU Online vPC pairs the latest Citrix XenDesktop environment with performance-tuned, high-speed data servers within IU's state-of-the-art data center.