Pilots
Focus on extending the capabilities of technology in the digital classroom.
The process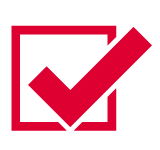 Identification
Determine open-source and vendor-provided products for piloting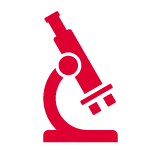 Exploration
Engage faculty about pilot participation; work with them to conduct pilots and assess outcomes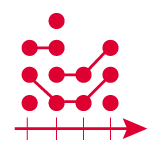 Evaluation
Determine software options based on faculty and student feedback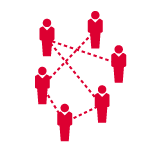 Adoption
Make selections based on evaluation reports and input from learning technology strategy teams
Learning analytics
As part of our membership in the Unizin Consortium, IU is providing feedback on tools to investigate student engagement and performance. The Unizin Data Warehouse should be used by instructors who have experience querying large databases and building their own visualizations and reports.
Student Profile Report
The Student Profile Report is a tool that integrates in Canvas LMS to provide course instructors of record with early insights about the students enrolled in a course before the start of a semester. Faculty can use the Student Profile Report to tailor their instructional strategies or activities according to the characteristics of their enrolled students. The report provides an overview of demographic information (e.g. ethnic background, gender, class standing) and students' path in their program of study (e.g. recent coursework, prior GPA to the start of the term, academic plan).
The Student Profile report is intended to update daily until the conclusion of the first week of classes. After the first week of classes, a summary of your course until that time will remain available to you. The report is also intended to maintain a record of your courses across several terms and will automatically phase out older courses as time passes.
Learn more about the Student Profile Report.
Update 8/17/18
Due to the higher than expected number of requests we've received for this initial pilot, we cannot guarantee that all who sign up after the above date will be able to receive the pilot for the Fall 2018 term. However, we are planning to conduct a larger pilot and information sharing session for the Spring 2019 term. Those who sign up between the listed date and 12/14/18 in addition to those already included in the Fall pilot will be granted preference for piloting the tool in the Spring.
Unizin Data Warehouse
The Unizin Data Warehouse provides faculty with direct access to the Canvas data for their courses. A requested data set may include assignments, discussions, enrollments, groups, quizzes, wiki pages, and logins. For a complete list of available items, visit the Canvas data dictionary online at https://portal.inshosteddata.com/docs.
Collaborative knowledge building
InScribe is a Canvas-integrated, question and answer, learning platform populated through collaborative sharing and community-based contributions. Instructors can create contextualized knowledge banks to facilitate student learning within a specific course, multiple sections of a course, or across a larger community. Students use InScribe by asking and responding to questions from classmates and community members. Instructors can create pre-populated answers to frequently-asked questions, create articles in a knowledge bank, and upgrade student questions and responses to knowledge bank articles.
Ongoing evaluations
Competency-based education tools (CBE)
CBE tools such as Badgesafe, Credly, and Passport will be made available to facilitate the delivery of micro-credentialing. These tools will aid the effort to streamline and facilitate non-credit-based offerings.
Learn more about the Badges@IU pilot
IU Online Virtual PC (vPC)
IU Online vPC leverages a robust Citrix cloud storage environment to provide a customized virtual desktop for online students. It allows students to use performance data applications such as R Studio, ArcGIS, Stata, and SPSS. IU Online vPC pairs the latest Citrix XenDesktop environment with performance-tuned, high-speed data servers within IU's state-of-the-art data center.