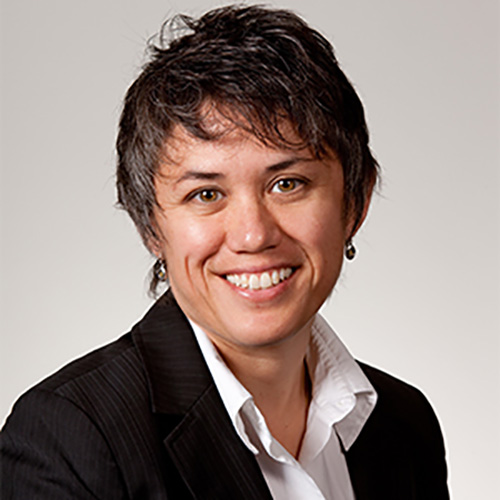 Momi Ford
Associate Vice President, Enterprise Support Services
Office of the Vice President for Information Technology & CIO
Momi Ford leads the enterprise support services division. Enterprise Support Services includes the UITS support and contact centers, tier 2 support, quality assurance and training, and client-facing services that power the university including endpoint management, web hosting, and the IT ticketing system. She also leads areas administering Azure cloud services and IU's Microsoft 365 instance as well as software development and application administration serving the needs of auxiliary units at IU.

Previously, Ford served as associate vice president for Client Services and Support before the name change to Enterprise Support Services, and prior to that, served as director of Client Support, where she led mission-critical user support for all students, faculty, and staff, including computer hardware, mobility, software, and online computing help and knowledge management, as well as communication across numerous venues including written, video, and voice, and establishes and maintains relationships with IT professionals at various campuses, schools, and departments.

Her roles at IU include being the founding manager of the 24/7/365 Executive Information Technology Support unit where she formed a technical support team serving Indiana University's president, vice presidents, and other high-ranking executives. She later became the manager of the broader UITS Support Center, leading IT services and support serving over 400,000 Indiana University and Ivy Tech Community College students, faculty, and staff 24x7 via telephone, email, chat, and walk-in services.

Ford has served as chair of the Help Desk Institute's Higher Education Forum and member of its steering committee.  

She held a variety of system administrator and technical support positions for the county government prior to starting her career with UITS in 1999.
Publications
Community Source Software
Presentations
Celebrating Success: How Indiana University and Notre Dame Successfully Deployed Multifactor Authentication Help Desk Institute Higher Ed Forum. Schenectady, NY July 2017
"Beyond Passwords: A Discussion on How Campuses Are Successfully Deploying Multifactor Authentication," EDUCAUSE Security Professionals Conference. Chicago, IL. May 2017
"Reach Out to Students with Proactive Support," EDUCAUSE Annual Conference 2014 October 2014
"Partnersourcing across Institutions for Efficient, High-Quality Support,". EDUCAUSE Annual Conference 2013 October 2013
A New Model for Extending Technical Support Across Higher Education Institutions. Chicago, IL March 2013
24x7x365 Anywhere in the World: Creating an Executive IT Support Unit. EDUCAUSE Annual Conference 2008. Orlando, FL. October 2008