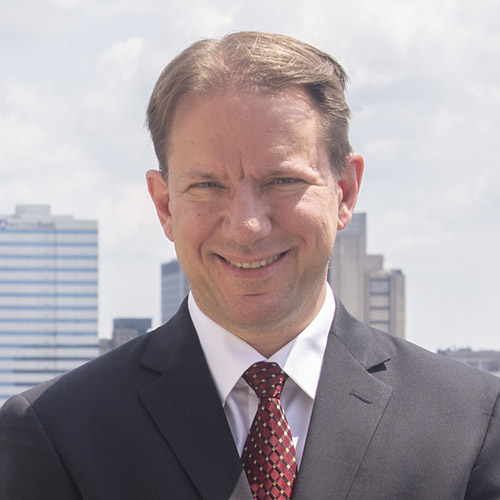 Mark Werling, J.D.
Mark Werling leads a system-wide program at IU of data privacy compliance, ranging from student and employee data to health-related records for medical educational programs. He reports jointly to Vice President for Information Technology and CIO Rob Lowden and Vice President and General Counsel Anthony Prather.

He has extensive experience in the privacy field. In his most recent role, he was lead privacy counsel at Fiat Chrysler, a multi-national automotive company based in Detroit. There, he led efforts to converge privacy programs across several continents, as well as creating legal structures to permit data transfers between Europe and the US.

He also has deep ties to the state and the university. He earned a B.S. in Accounting with High Distinction from IU in 1993, followed by a J.D., Magna Cum Laude, from the IU Maurer School of Law in 1997. He spent twelve years with the law firm of Faegre Baker & Daniels, where his practice involved federal and state court appearances throughout Indiana.
Presentations
NIST 1.0: How a New Framework Can Help Your Privacy Program. Indiana Security & Privacy Network. 2020.
Internet of Things: Data Privacy and Security. Michigan State Bar. 2016.
New European Privacy Rules: A Sea Change for American Companies. Michigan State Bar. 2016.
Navigating International Privacy Rules: Today and Tomorrow. Michigan State Bar. 2014.
International leadership
Research Advisory Board, International Association of Privacy Professionals. 2020–2021