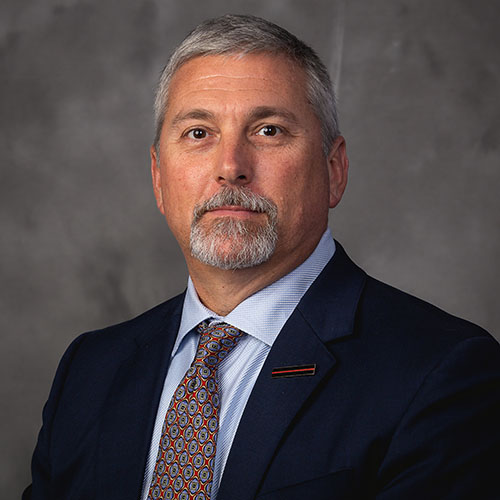 Matthew Link
Associate Vice President, Research Technologies
Office of the Vice President for Information Technology & CIO
Matt Link is associate vice president for UITS Research Technologies and a center director for the Pervasive Technology Institute. Link has been with IU and UITS for more than 20 years and has worked at all levels of the organization. He has a wide range of experience in higher education technologies from supporting faculty to managing large Unix systems, storage environments, and high performance computing.

His deep understanding of cyberinfrastructure and how to support researchers informs his roles as principal investigator (PI) and co-PI on many grants and as a partner with IU researchers to help enable them to continue to lead in research excellence. His current role overseeing Research Technologies includes high performance computing, data storage, visualization, and research collaborations.

Link is also an active member of the steering and executive committees for the IEEE/ACM Supercomputing Conference (SC), and has been involved with the conference since 2003.

Link is a retired volunteer fire fighter with many professional certifications and applies those skills as an active member of IU's Emergency Management team. 
Publications
Presentations
Return on Investment for three cyberinfrastructure facilities: a local campus supercomputer; the NSF-funded Jetstream cloud system; and XSEDE (the eXtreme Science and Engineering Discovery Environment). IEEE Utility and Cloud Computing. December 17-20, 2018.