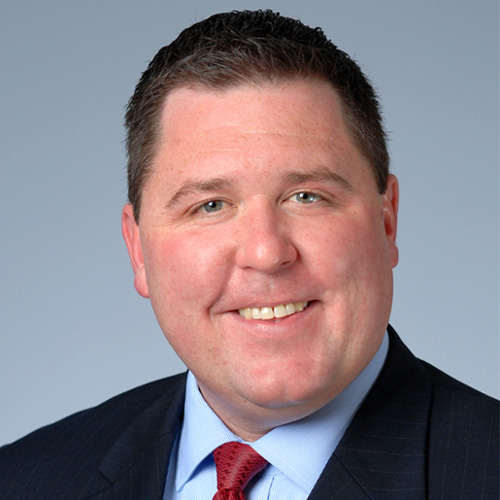 Patrick Phillips
Associate Vice President, Client Technology Support
Office of the Vice President for Information Technology & CIO
Patrick Phillips is responsible for onsite IT support and endpoint device management on the Bloomington and Indianapolis campuses and the academic health centers around the state. This includes more than 100,000 computers and devices used by IU faculty and staff. The Client Technology Support division includes Executive and Internal Technology Support, Health Technology Services and TechSelect.

Previously, he was director of Health Technology Services (HTS), where he handled strategic direction, management, and delivery of IT services and support for HTS, which provides concierge IT support, systems administration, infrastructure, and cloud technology services for IU Health Sciences schools and affiliated organizations. HTS users span nine Health Sciences campuses located in Bloomington, Evansville, Fort Wayne, Gary, Indianapolis, Muncie, South Bend, Terre Haute, and West Lafayette.  

Phillips began his career with UITS as a Student Technology Center (STC) consultant in 2002 while pursuing his bachelor's degree at IU. He earned his undergraduate degree from the Luddy School of Informatics, Computing and Engineering and his Master of Public Affairs from the O'Neill School of  Public and Environmental Affairs. He has held multiple IT positions within UITS and the IU School of Medicine in his 15+ years with IU.