NameCoach
Record your name to help colleagues, instructors, and peers better pronounce it.
Everyone (students, faculty, and staff)
NEW: Recorded names are now available in the IU Directory. If you would like your name recording to appear in the IU Directory, simply record your name as described here.
In Canvas
Simplify introductions in the classroom: students and instructors can record and play back names in Canvas.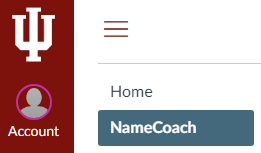 In your signature
Copy your Name Badge into your email signature so that others can play back your name.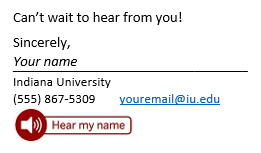 On social media
Share your recording beyond the classroom: add your Name Page to your social media profiles, including LinkedIn.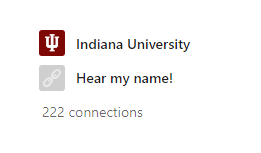 IU NameBadge
Already recorded your name and want a crimson NameBadge for your email signature? Click the button above to get your IU NameBadge.