Next.IU
Exploring and advancing digital education
As students evolve, so do the systems and tools that shape the way we engage, educate, and inspire them. UITS Learning Technologies partners with faculty to discover which technologies best serve IU's needs for education—in the traditional classroom and flipped, hybrid, and fully-online learning environments.
Get involved
Here are the tools we're currently piloting. Select one to learn more or sign up for a pilot.
Our process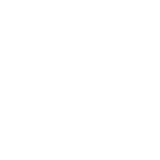 Identification
Determine open-source and vendor-provided products for piloting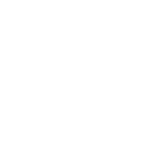 Exploration
Engage faculty about pilot participation; work with them to conduct pilots and assess outcomes Evaluation
Determine software options based on faculty and student feedback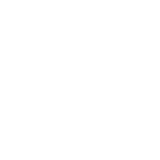 Adoption
Make selections based on evaluation reports and input from learning technology strategy teams
Our current Next.IU pilots

DIY Video production
Powtoon is a video creation platform that integrates with Kaltura and enables anyone to create professional-looking and engaging videos and presentations in minutes. With Powtoon you can easily create your own studio-quality HD live and animated videos. Powtoon offers a huge library of professionally-designed templates, scenes, characters, props, videos, soundtracks, and more. Upload your own media, videos, GIFs, images, voiceovers and anything you need to create videos.
Exam scanning and scoring
We are currently piloting two exam-scoring tools with similar functionality: Akindi and Gradehub.
These web-based assessment systems automates the creation and grading of multiple choice exams. Unlike the Scantron system of proprietary scanners and paper, these tools allow instructors to print custom bubble sheets on standard paper. Completed exam forms can then be scanned into a PDF document using regular scanners and then results are uploaded into Canvas.
Sign up for the Akindi pilot
Sign up for the Gradehub pilot
Learning analytics
My Learning Analytics (MyLA) is a student-facing dashboard tool designed at the University of Michigan. Using data from our Student Information System (SIS), Canvas, and several integrated learning tools, the MyLA dashboard displays three views of the students' own data, showing files accessed, assignment activity, and grade distribution. MyLA is designed to help students regulate their learning.
Collaborative knowledge building
The Hypothesis Canvas app brings discussion directly to course content by enabling students and teachers to add comments and start conversations in the margins of their texts. Collaborative annotation engages students more deeply in course readings and gives teachers a view into how students are reading.
Sign up for the Hypothesis pilot
Ongoing evaluations
Competency-based education tools (CBE)
CBE tools such as Badgr will be made available to facilitate the delivery of micro-credentialing. These tools will aid the effort to streamline and facilitate non-credit-based offerings.
Learn more about the Badges@IU pilot
IU Online Virtual PC (vPC)
IU Online vPC leverages a robust Citrix cloud storage environment to provide a customized virtual desktop for online students. It allows students to use performance data applications such as R Studio, ArcGIS, Stata, and SPSS. IU Online vPC pairs the latest Citrix XenDesktop environment with performance-tuned, high-speed data servers within IU's state-of-the-art data center.
Past pilots we've adopted