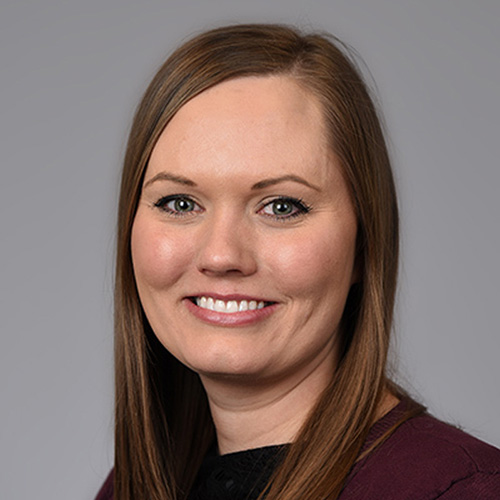 Mindy Bonifas
Office of the Vice President for Information Technology & CIO
Mindy Bonifas serves as the Finance Officer for the Vice President for Information Technology (OVPIT) and CIO. Bonifas leads the team that includes Financial Account Management and budget oversight, Accounts Payable/Travel, Accounts Receivable, Capital Assets, and Analytics & Reporting. Her team works with leadership within UITS to ensure that the financial structure adequately supports the strategic goals of the organization.

Previously at IU, Bonifas served as the OVPIT Chief of Staff, managing executive-level communications and projects. Prior to that role, she was a senior business manager in the IU School of Medicine (IUSM), where she worked directly with Heath Technology Services (HTS), the IUSM development and business intelligence team, facilities, and other school initiatives.

Before coming to IU, Bonifas worked as state agency fiscal officer and business manager for the Arkansas School for the Blind, and as budget analyst for the State of Arkansas Office of Budget. A native of Arkansas, Bonifas earned her Master of Public Administration degree from the University of Arkansas at Little Rock, and a Bachelor of Arts degree in political science from Henderson State University.